Nestled in the picturesque heart of Northamptonshire, Kettering is a town steeped in history and culture. Beyond its architectural wonders and scenic landscapes, Kettering boasts a vibrant shopping scene that caters to every taste and preference. In this guide, we'll take you on a journey through five must-visit shops that promise unique finds and unforgettable retail experiences. Additionally, if you're considering relocating to this charming town, trusted Kettering estate agents can assist you in finding the perfect home.


1. The Yards Kettering: A Shopping Haven in the Heart of Northamptonshire
The Yards Kettering, nestled in the heart of Northamptonshire, stands as a testament to the town's vibrant retail scene. This charming shopping destination is a hidden gem, offering visitors a unique blend of independent boutiques, eateries, and entertainment venues.
What sets The Yards apart is its focus on showcasing local talent and creativity. From bespoke fashion to handcrafted homeware, each shop exudes a distinct charm, making it a treasure trove for those seeking one-of-a-kind finds. With an array of artisanal products and carefully curated selections, The Yards promises a shopping experience that transcends the ordinary.
Beyond the shops, The Yards is a hub for community engagement and cultural events. From art exhibitions to live performances, the space pulsates with creativity, providing a platform for local artists and performers to shine.
The cozy atmosphere and pedestrian-friendly layout make exploring The Yards a delightful experience. Visitors can leisurely stroll through the cobbled streets, taking in the unique storefronts and enjoying a taste of Kettering's thriving creative spirit.
Whether you're in search of distinctive gifts, fashion-forward attire, or simply looking to immerse yourself in the local arts scene, The Yards Kettering is a must-visit destination.
Location: 10 Market St, Kettering NN16 0AH


2. Newlands Shopping Centre: Retail Therapy in Rockingham Road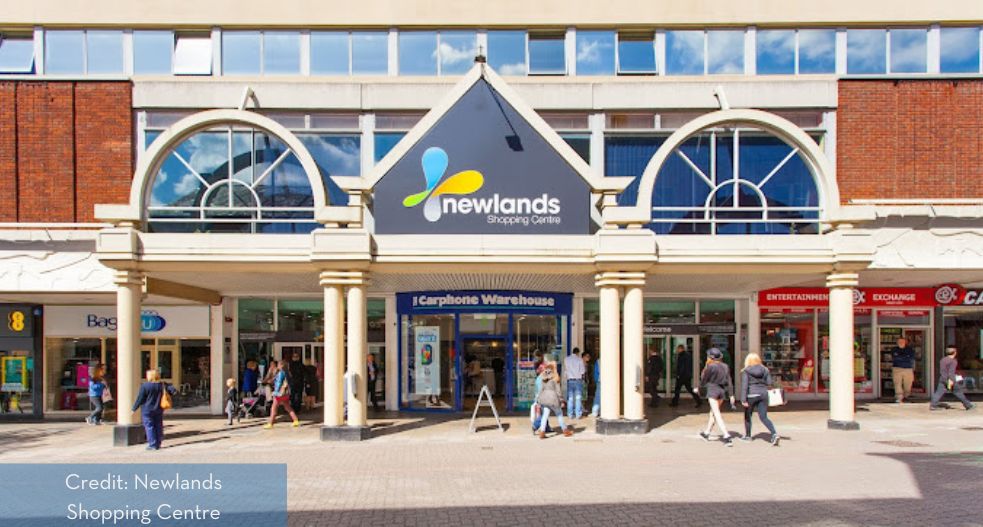 The Newlands Shopping Centre stands as a beacon of retail excellence. This premier shopping destination on Rockingham Road offers a diverse array of high-street and boutique retailers, making it a go-to spot for locals and visitors alike.
With a dynamic mix of stores ranging from fashion boutiques to lifestyle outlets, Newlands Shopping Centre caters to every taste and preference. Shoppers can peruse the latest trends, discover unique accessories, and explore a wide range of lifestyle essentials all in one convenient location.
One of the hallmarks of the Newlands Shopping Centre is its commitment to providing a memorable shopping experience. The vibrant atmosphere, coupled with friendly and knowledgeable staff, creates a welcoming environment for visitors of all ages. Whether you're on the hunt for the perfect outfit or seeking a special gift, you're bound to find it within the Centre's diverse selection of stores.
Beyond shopping, Newlands hosts a variety of events and promotions, adding an extra layer of excitement to the retail experience. From seasonal sales to community activities, there's always something happening at Newlands, ensuring that every visit is a unique and enjoyable one.
Location: Gold St, Kettering NN16 8JA

3. The Film Cell: Cinematic Treasures on Gold Street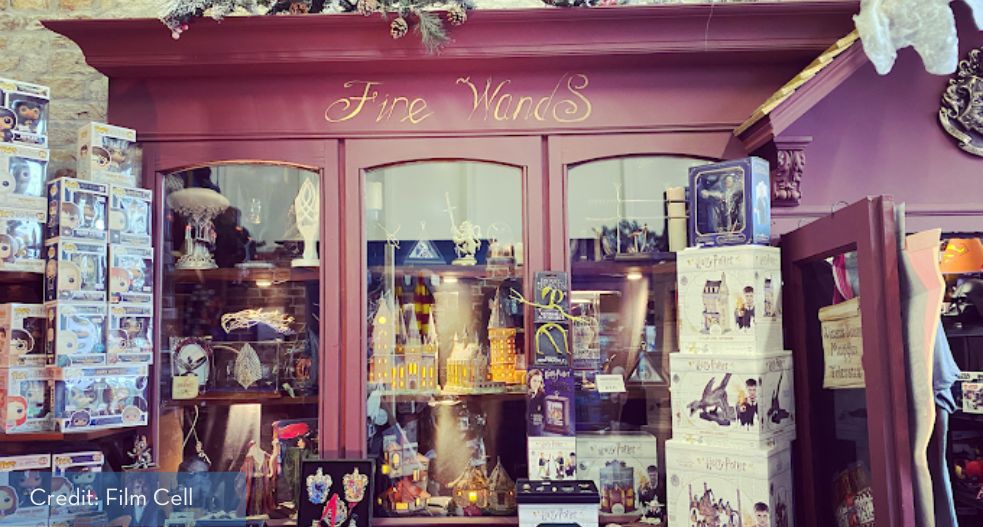 Tucked away on Gold Street in Kettering, The Film Cell stands as a unique haven for cinephiles and collectors alike. This boutique shop is a cinematic treasure trove, offering a curated selection of rare and classic films across various formats.
What sets The Film Cell apart is its dedication to preserving the magic of cinema. From timeless classics to hard-to-find cult favorites, each film in their catalog is a testament to the rich tapestry of cinematic history. Whether you're seeking a beloved childhood favorite or a hidden gem from a bygone era, The Film Cell's extensive collection is sure to captivate.
The knowledgeable staff at The Film Cell are passionate about film and are always ready to offer recommendations or engage in discussions about the art of cinema. Their expertise adds an extra layer of charm to the shop, making it a destination not just for purchases, but also for enriching conversations about the world of film.
Beyond its impressive selection, The Film Cell also hosts special events and screenings, creating a sense of community for cinephiles in Kettering. This transforms the shop into a cultural hub where film enthusiasts can come together to celebrate their shared passion.
Location: Unit 5, Moorfields Farm, Pipe Ln, Warkton, Kettering NN16 9XJ


4. Alfred East Art Gallery: A Cultural Oasis on Sheep Street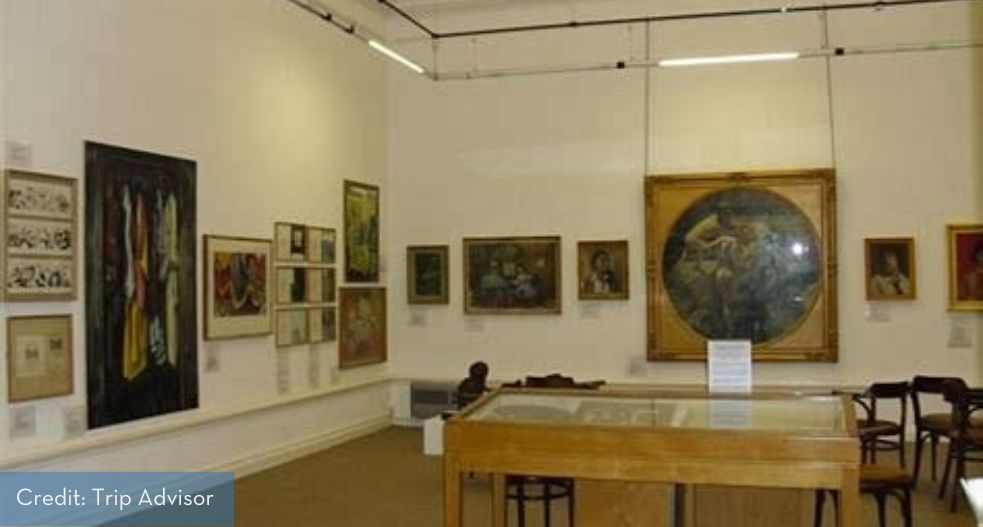 The Alfred East Art Gallery stands as a cultural oasis, inviting visitors to immerse themselves in the world of visual arts. Named after the esteemed Victorian artist Alfred East, this gallery is a testament to the town's commitment to nurturing creativity and appreciation for fine art.
The Alfred East Art Gallery boasts an exquisite collection of artworks, ranging from traditional to contemporary pieces. Local talents and international masters alike are celebrated within its walls, showcasing a diverse array of artistic styles and mediums. From oil paintings to sculptures, each piece tells a story and offers a unique perspective on the world of art.
Beyond the impressive collection, the gallery serves as a hub for cultural enrichment and community engagement. It hosts a variety of exhibitions, workshops, and events, providing a platform for local artists to showcase their talents and for visitors to immerse themselves in the creative process. For those with a penchant for visual arts or a curiosity about the creative process, a visit to the Alfred East Art Gallery is a journey through the realms of imagination and expression.
Location: Sheep St, Kettering NN15 7QX


5. Stanier Retail Park: Retail Diversity on Northfield Avenue
Situated on Northfield Avenue, Stanier Retail Park stands as a testament to Kettering's thriving retail landscape. This dynamic shopping destination offers a diverse array of well-known retailers, making it a go-to spot for shoppers seeking both convenience and variety.
Stanier Retail Park is a one-stop destination for all your retail needs. From fashion and electronics to home furnishings and leisure essentials, the park houses a range of stores that cater to every taste and preference. Visitors can explore the latest trends, discover cutting-edge technology, or simply indulge in a day of leisurely browsing.
What sets Stanier Retail Park apart is its accessibility and convenience. Ample parking and a well-organized layout ensure a hassle-free shopping experience, making it a family-friendly destination for locals and visitors alike. Additionally, the park's central location on Northfield Avenue makes it easily accessible from various parts of Kettering and the surrounding areas.
In summary, Stanier Retail Park on Northfield Avenue is more than just a shopping destination; it's a hub of retail diversity and convenience in Kettering. Whether you're seeking fashion-forward trends or hunting for the latest gadgets, a trip to Stanier Retail Park promises a satisfying and rewarding shopping experience.
Location: Northfield Ave, Kettering NN16 9XW


Conclusion
Kettering's shopping scene is a testament to the town's vibrant culture and rich heritage. These five must-visit shops offer a diverse array of experiences, from indulging in creative crafting at The Yarn Emporium to exploring cinematic treasures at The Film Cell. Whether you're seeking artistic inspiration, cinematic nostalgia, or simply indulging in retail therapy, Kettering's shops promise an enriching and memorable experience for all. Discover these hidden gems and uncover treasures that will leave you with cherished memories of your visit to this charming Northamptonshire town. Happy exploring!
Meanwhile, if you are looking for a property to buy or rent in Kettering, or if you have a property to sell or let, why not give us, the local estate agents in Kettering, a call at 01536 517 951 or email info.kettering@primechoiceproperties.co.uk? We are here to assist you with all your property needs!